C_DAT
Das Center of Drug Absorption and Drug Transport (C_DAT) ist ein als nationales Kompetenzzentrum, in dem interfakultäre Forschungsgruppen der Universität Greifswald und der Universitätsmedizin Greifswald (Abteilungen für Allgemeine und Klinische Pharmakologie, Abteilung für Biopharmazie und Pharmazeutischer Technologie und Abteilung für Pharmazeutische Biotechnologie) die Prozesse der Absorption sowie des Transports von Arzneistoffen hin zu Orten ihrer erwünschten (und unerwünschten) Wirkung im Körper des Menschen erforschen.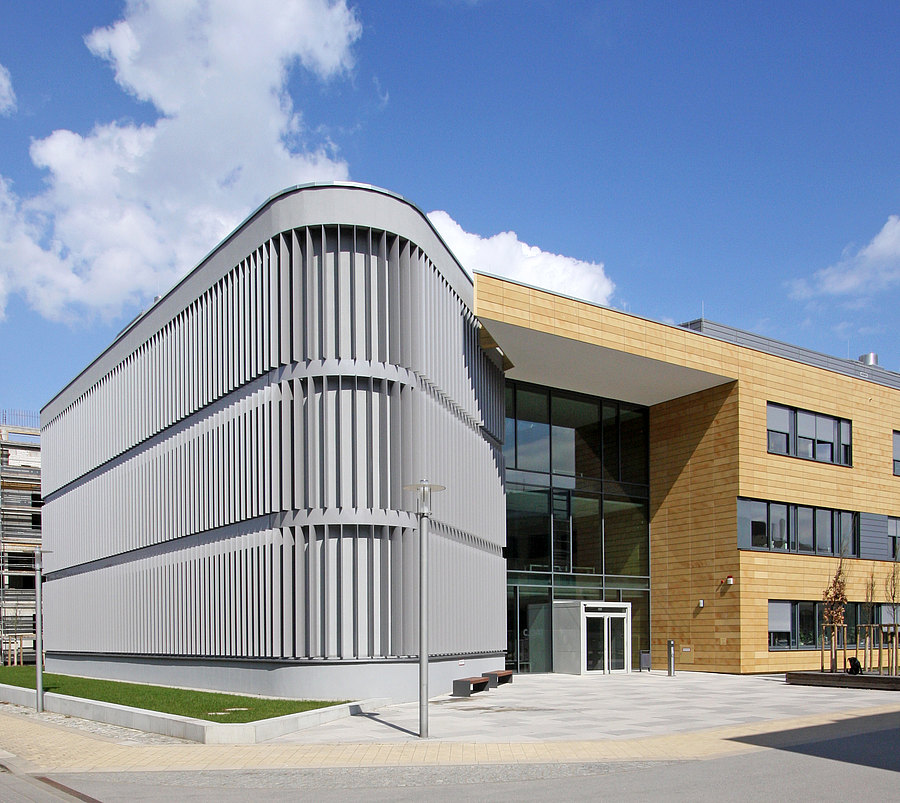 Aufgrund des großen wissenschaftlichen Erfolges der interfakultären Kooperation, erfolgte die bauliche Verstetigung der gewachsenen Forschungsstrukturen im Jahr 2008 durch die Genehmigung des C_DAT-Forschungszentrum als "Bau von nationaler Bedeutung" durch die Gemeinsame Wissenschaftskonferenz von Bund und Ländern. Nach nur drei-jähriger Planungs- und Bauzeit konnte das C_DAT im November 2011 in Betrieb genommen werden.
Der Neubau hat insgesamt 17,6 Millionen Euro gekostet und wurde jeweils zur Hälfte vom Bund und vom Land Mecklenburg-Vorpommern in Verbindung mit Mitteln des Konjunkturpakets I finanziert.